CEPEX is a 501(c)(3) NPO dedicated to cultivating the U.S.-Japan relationship and the next generation of Japan experts.
As a non-profit organization, CEPEX focuses its efforts in four main areas:
I. Supporting Americans upon their return from Japan who are seeking employment while maintaining and strengthening their ties to Japan.
II. Supporting young professional Japanese currently working or studying in the Washington, DC area as well as Japanese temporarily visiting the area.
III. Creating policy proposals and disseminating information in order to increase awareness and interest in U.S.-Japan relations.
IV. Creating and organizing events to help facilitate adoption and implementation of the first three goals.
---
Established in the spring of 2005 in Washington, DC, the Center for Professional Exchange (CEPEX) is a non-profit (501c3) organization focused on providing support and collaboration at the professional level for cultural, interpersonal exchange and study between the United States and Japan.
Current U.S-Japan relations have been called the best they have ever been and the days of rancorous trade frictions and Japan-bashing in the U.S. have largely disappeared. Following the peak of the U.S.-Japan trade wars in the late 1980's, the drive for young Americans to learn about Japan has dramatically diminished. If left unaddressed, a shortage of qualified individuals who are interested and concerned with U.S-Japan relations would inevitably occur. Once those human networks and resources are gone, reviving them would take enormous effort. CEPEX was created to support the training and development of individuals who will act as links between Japan and the United States and contribute to the international community over the long-term.
CEPEX is based in Washington, DC, and was established by Japanese nationals who were living in the area as well as Americans who endorsed the organization's mission. Washington is home to a large number of U.S. experts on Japan who are working in fields like international development and international policy. These Japan experts are slowly being replaced by a new generation who must build new connections to begin their Japan-related careers.
CEPEX aims to support those who want to study, understand and work with Japan while helping to fill the needs of Japanese businesses, government agencies, universities, and research centers. It is our hope that our modest effort will make a small but beneficial contribution to U.S.-Japan relations and to society as a whole.
Chairman of the Board of Trustees: Yukio Tada 多田幸雄
Chairman: John Basalla ジョン・バサラ
President: Nicole Uehara ニコル上原
Director: Jacquelyn Craven ジャクリーン・クレーベン
New York Representative: Justin Manger ジャスティン・メィンジャー
Nagasaki Representative: Masayuki Susai 須齋正幸
Tokyo Representative: Ken Kuribayashi 栗林 顕
Special Advisor: Koji Azuma  吾妻 浩二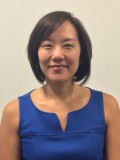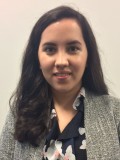 Nicole Uehara                    Jacquelyn Craven