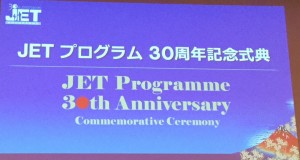 On November 7 the JET Program's 30th Anniversary commemorative ceremony was held in Tokyo. Over 800 people attended the ceremony, including current and former participants of the JET Program, as well as special guests Crown Prince Naruhito and Crown Princess Masako. The JET Program was created in 1987 with 848 participants from four countries. In 2016 there are over 5,000 participants from 40 countries participating. To-date, over 65,000 people from 65 countries have participated. Most JET Program participants are hired as assistant language teachers (ALTs), with a smaller number working as coordinators of international relations (CIRs) or sports exchange advisers (SEAs). A key aspect of the JET Program is grassroots internationalization, with JET Program participants acting as unofficial cultural ambassadors. JET Program alumni often continue their role as bridges between Japan and their own home country.
Sojitz Corporation, a Japanese trade and investment company created from the 2004 merger of Nissho Iwai and Nichimen, participated in the 30th anniversary ceremony. Sojitz has been actively recruiting JET Program participants since 2011, when Sojitz attended the JET Returners' Conference in Yokohama.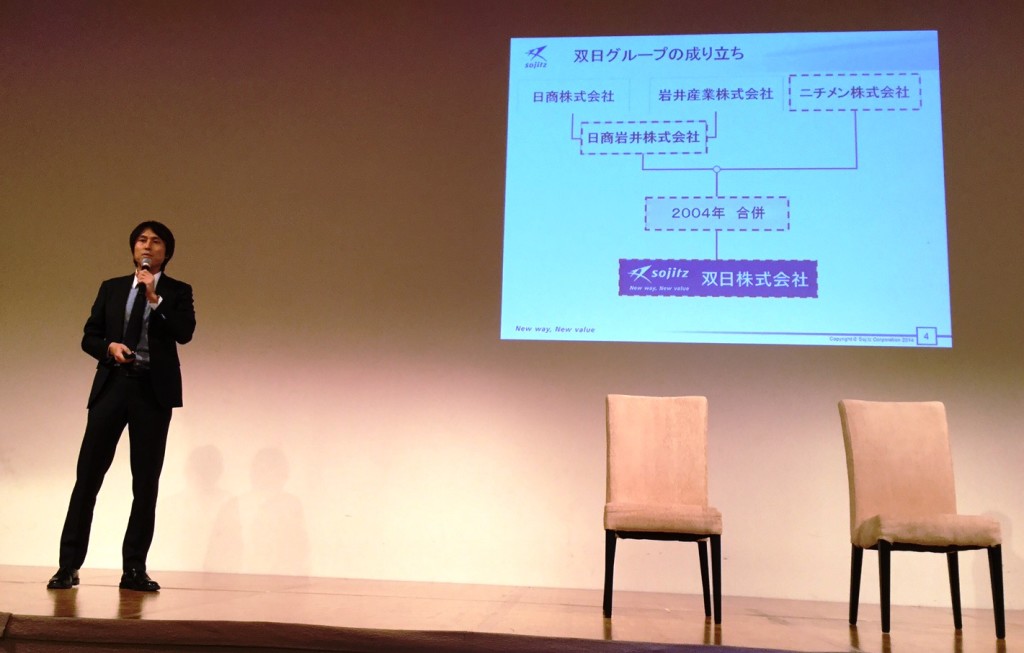 Sojitz Global HR Yoji Abe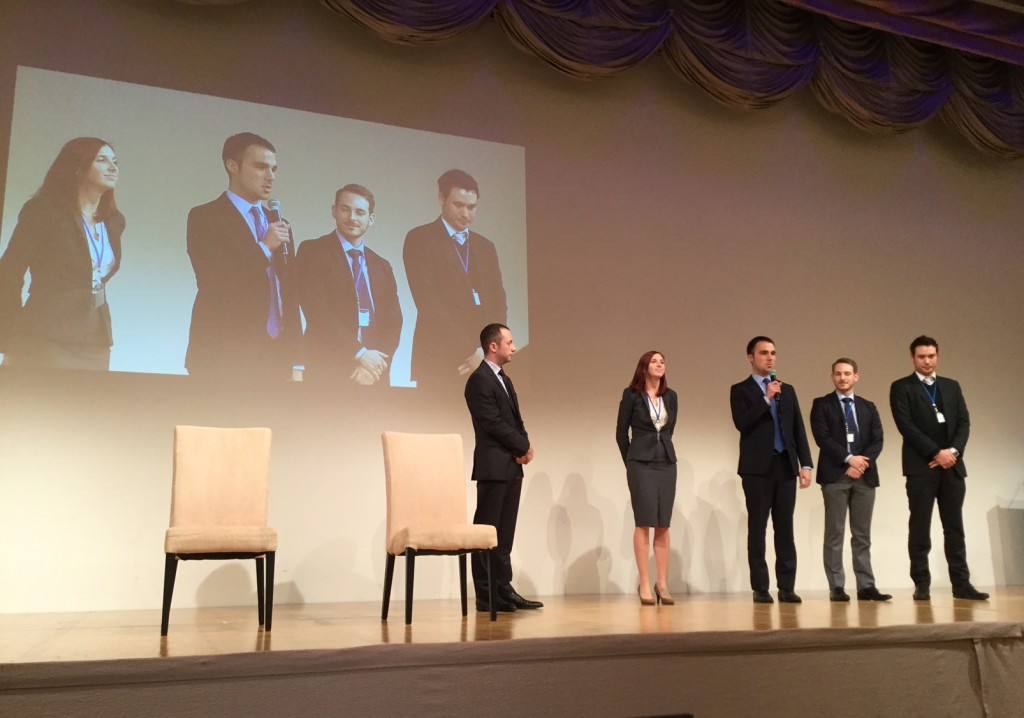 Currently there are five JET Program alumni working at the Tokyo headquarters of Sojitz Corporation.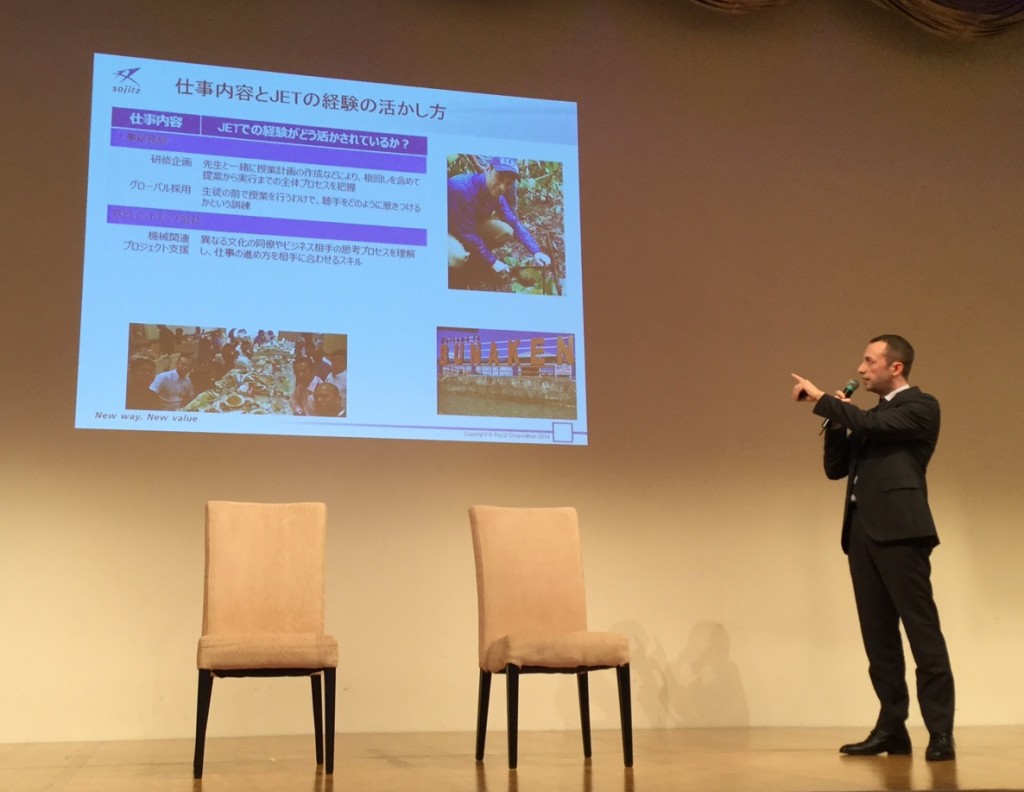 James Regent was an ALT in Kuki City, Saitama, for two years before he was recruited by Sojitz Corporation in 2011. James worked in Sojitz's Global HR section, before being transferred to the Machinery Division.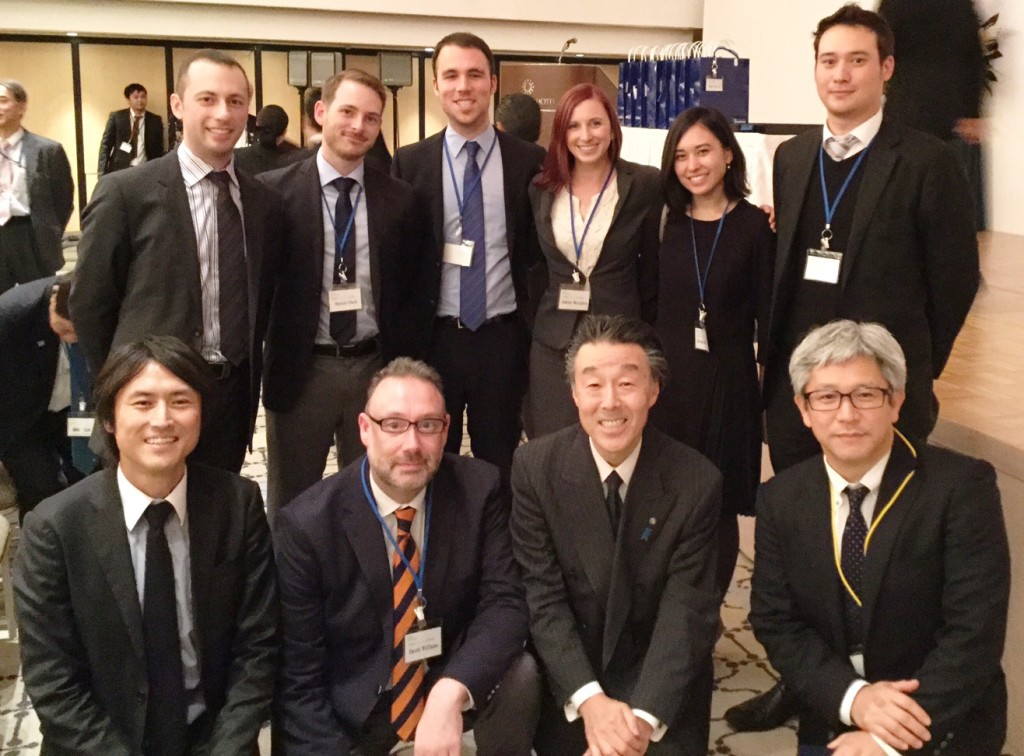 Back row: James Regent (Saitama), Denton Clark (Saitama), Gabriel Beckerman(Toyama), Ashley Murphey (Fukui), Haruna Otsuka, Kenneth Price(Kagoshima)
Front row: Sojitz Global HR Yoji Abe and David Williams; Sojitz Research Institute Yukio Tada and Yoshikazu Ichikawa