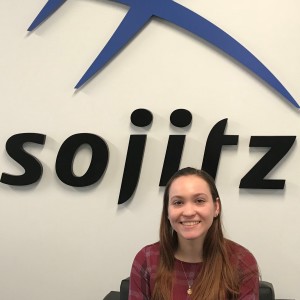 My name is Arianis Blanco, and I am a sophomore at the Elliott School of International Affairs at The George Washington University. I am majoring in International Affairs with a concentration in comparative economic, political, and social systems, and I am currently studying Japanese. Originally, I was born in Venezuela, but my family moved to Miami, Florida in 2001, which gave me the opportunity to grow up alongside the influence of multiple Latin American cultures. Being bilingual in both English and Spanish has allowed me to understand Latin American relations with the United States, yet I felt this did not suffice in understanding Latin America's role with the rest of the world.
Upon entering GW, I decided to take a language course that would challenge me and help me learn about customs that were different from my own. After researching Japan, I felt driven to learn in greater depth about a culture that could potentially allow me to provide the links for a deeper relationship between East Asia, specifically Japan, countries within Latin America, and the United States. As a result, interning with Sojitz Corporation of America will enable me to experience these relationships through a business perspective.
I am extremely excited to increase my knowledge of Japan and visit Tokyo for the very first time. I hope these experiences will strengthen my ambition to continue working with Japan in the future, either through the JET program or with an international corporation like Sojitz.
I truly believe that extending our knowledge of other cultures and languages fosters stronger relationships and better outcomes. Because of this, I am grateful for this award as it will enable me to accomplish this and help others gain knowledge of Japan.
よろしくお願いします!
ブランコ アリアニス
The CEPEX Japan Studies Award is made possible through the generous support of Sojitz Foundation and All Nippon Airways (ANA).